CAMARADERIE TEAM BUILDING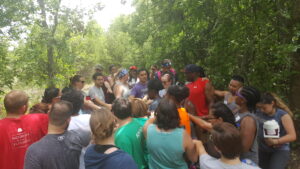 Is your workplace starting to be a little dull and needs some excitement? Is your team stuck in a routine and doing the same thing over and over again? Did you get a bunch of new people to the team and want to them bond?
Then this package is for you! In this team building package everyone will learn how to communicate and bond together through adversity. The team will need to come together to solve physical and mental challenges.
LENGTH OF TIME
2 to 6 hours (you choose)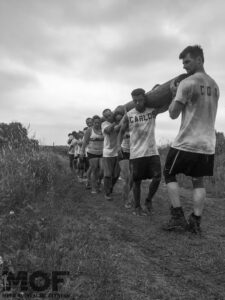 Is your sports team looking to come together before the season? Do you own a box or gym that's looking for a challenge?
The physical team building ups the ante with the physical demands of the event. You can expect for their to be log PT and the mental challenges are also physically demanding.
Because of the physical demands, this team building is lead by Mylo himself. He draws a lot of what he learned through his endurance racing, sports background and Marine background for this team building.
LENGTH OF TIME
2 to 12 hours (you choose)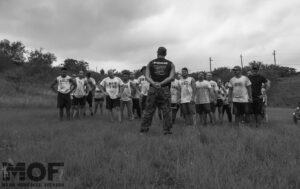 Is your management team not producing what they should? Do you feel like there is a disconnect between management and the employees? Were your managers hired without leadership training?
We all know the managers that were hired because of seniority or because of their knowledge, but weren't hired because of their leadership ability.
Mylo coaches this class on leadership. He has extensive knowledge of leadership with owning several companies and always being in a leadership position with companies leading anywhere from 1 to over 1,000 employees. He has studied leadership for over a decade. He has been on Business Insider, ESPN, Men's Journal, Veterans Entrepreneur Lounge, American Dream University, and more. He frequently gives talks at colleges about entrepreneurship and leadership.
What your team will learn
Different Types of Leadership - Which styles of leadership to use with each person.
Goal Setting - How to get your employees to set and achieve company goals.
Influence - How to influence those around you.
Ownership - How to take extreme ownership of your role and your employees.
LENGTH OF TIME
4 to 6 hours (you choose)